25.03.2019
Festive event dedicated to the World Meteorological Day and the Day of Hydrometeorological Service of the Republic of Belarus was held in Belgidromet.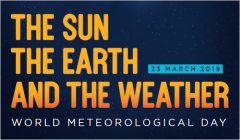 Festive event took place in Belhydromet on March 22, 2019 devoted to two important dates at once - the World Meteorological Day and Day of Hydrometeorological Service of the Republic of Belarus. 
Belhydromet team gathers every year in a cozy assembly hall for a solemn event. Like any serious event it starts with the anthem. In Belhydromet it started with hymn of the Hydrometeorological Service, whose words touches the soul: "The country can sleep in peace with people like in Hydrometeorological Service!". And indeed, our people are wonderful! Number of warm words addressed to the team is a confirmation!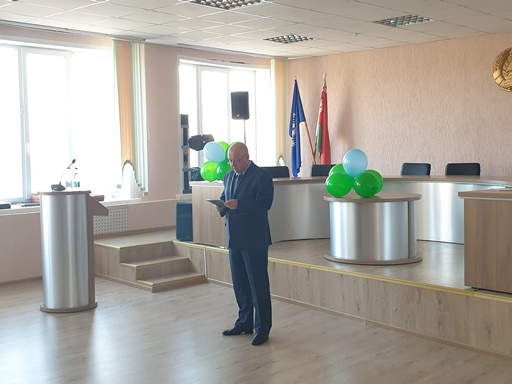 The event was opened by Oleg Klimovich, First Deputy Head of Belhydromet. He voiced the congratulation of the Minister of Natural Resources and Environmental Protection of the Republic of Belarus Andrei Pavlovich Khudyk on his professional holiday - the Day of Workers of the Meteorological Service of the Republic of Belarus. On behalf of management and personally, Oleg Leonidovich congratulated employees of Belhydromet and veterans of hydrometeorological service on their professional holiday and presented awards of Belgidromet to especially distinguished workers.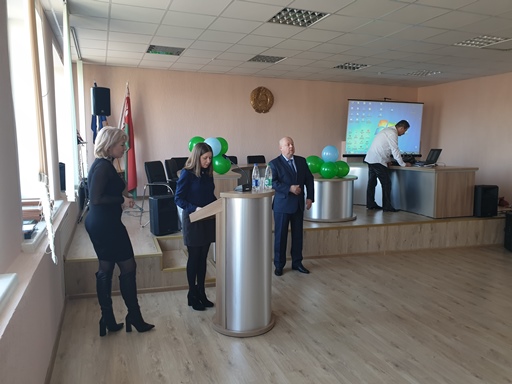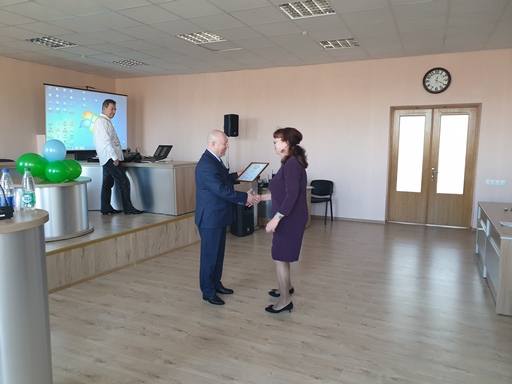 Congratulatory words were also heard from the chairman of the primary trade union organization Natalia Olekhnovich, who in turn handed the Trade Union Acknowledgments to active members of the trade union organization. 
Start of concert was next.
The first part of the concert program included performances of young and talented workers of Belhydromet — radio-metric engineer of radio-spectrometry department Ruslan Dubaylo and hydrologist of water regime study department Maksim Vasilko. 
Then the program was joined by professionals - singer Yury Volpov, accompanied by wonderful soloist Angelica Zhemchuzhnaya. They gave the audience great popular songs.  
The most enchanting was appearance at the event of a famous pop singer and composer Tariel Maysuradze. A singer invited to the event broke the squall of applause.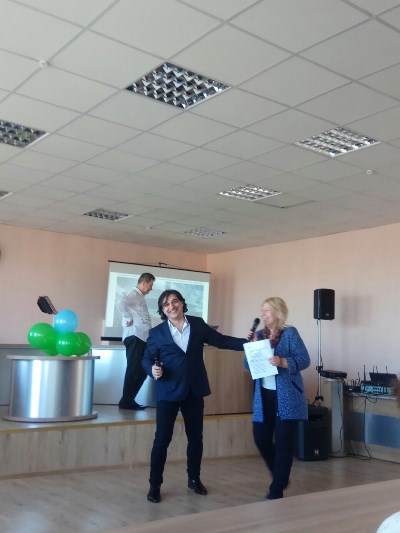 The whole program was dedicated to employees and veterans of hydrometeorological service, and therefore songs were mainly about the weather, spring and, of course, love! The hall was warm and friendly.
As part of the festive event, supporting the annual tradition, an exhibition of creativity devoted to the theme of World Meteorological Day-2019 "Sun, Earth and Weather" was organized in the lobby at the entrance to the assembly hall.
The exhibition featured works of decorative applied art and fine art made by workers and children of Belhydromet employees. This time more than 40 people took part in the exhibition. Presented works became a wonderful addition to the holiday, impressed visitors of the exhibition and left bright sunshine in everyone's soul. 
The holiday succeeded! Thanks to the administration and the trade union committee for organizing the holiday, and to everyone who took part, thanks for the excellent mood! With a professional holiday, dear colleagues!  
The exhibition of children's and adult creativity, devoted to the World Meteorological Day: